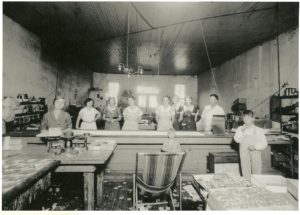 Winnie Andrews began her candy making career as a teenager in the early 1930's in Arkansas working for a candy store making various candy products including Peanut Brittle. Then in the 1950s after refining the recipe, she began making peanut brittle in small batches for her two sons to give to their school teachers as holiday gifts.

In 1955, those school teachers approached Mrs Andrews and asked her to
make peanut brittle for them to give to their friends and family for gifts.
She officially started making candy to sell in 1955 out of her home and
selling it along side the highway under an umbrella.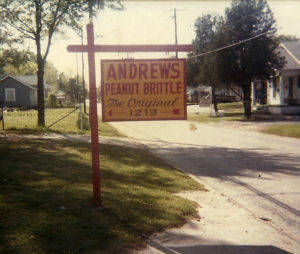 The 1960's came along and so did newer standards for food preparing and manufacturing from the health department. To comply, Winnie had her husband Calvin build a small one room kitchen on their property to make her candy. A small sign stood in front of the candy kitchen reading "Andrews Peanut Brittle". Over the next 20 years, the Andrews family added to Winnie's one room kitchen creating a much larger facility by the 1980's, even offering mail-order.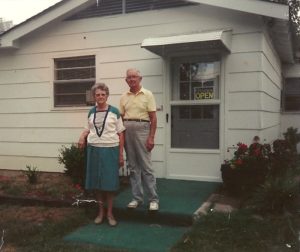 Winnie and Calvin retired in 1992, and Winnie's son Gary and his wife Charmee, bought the business from his parents and changed the name to Andrews
Candy Company. They moved the business to a new modern facility, but still made everything by hand just like Winnie made it.
Andrews Candy Company was located in Arkadelphia, Arkansas, a small town in Southwest Arkansas up until 2013 when they made the decision to move to Woodland Park, Colorado.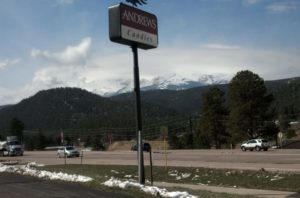 Gary and Charmee Retired in 2015 and their son, Brett, moved the business from Colorado to his home of Lenexa, Kansas, a Kansas City suburb. A business opportunity and venture with a good friend in 2017 would, yet again, have the family business being moved, this time to Texas.
After a turn of events in 2022, Brett decided to relocate the business one final time to New Mexico. In 2023, Brett settled in Albuquerque (having lived in New Mexico many decades prior) as he always had a fondness for the Land of Enchantment and had wanted to return there one day. Also, the rest of the Andrews family all lived in nearby Colorado, making it closer to the family.
If you haven't indulged in Andrews Brittles, do so soon and start a tradition with your family and friends and you too, will be back every season!